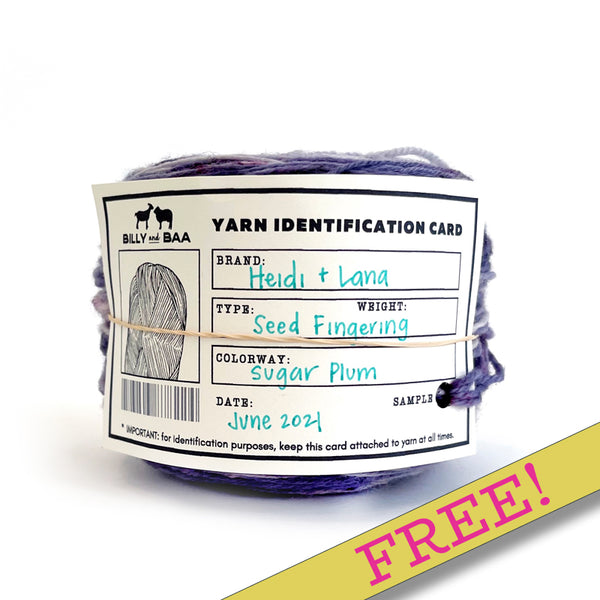 Roll a skein of yarn only to end up not using it? Or perhaps you have frogged a project and want to save the yarn for something else. Before you put it back in your stash, fill out and attach a Yarn ID Card. When you're ready to knit with it again, you will know exactly what type and weight it is. 
This free, one-page .pdf printable comes with 2 Yarn ID Cards that you can cut out and attach to a skein of yarn. 
Please note that this listing is for a .pdf download only.