Billy and Baa creates and curates useful and unique notions for knitters and crocheters. From must-have stitch markers to original products created for the modern maker, we deliver notions, tools, and accessories that inspire you to be a more efficient and happy with every stitch you make.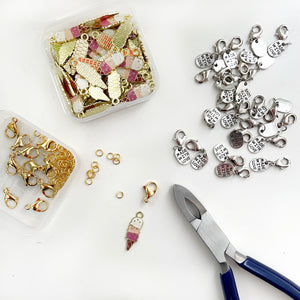 Billy and Baa believes that knitters and crocheters of all skill levels deserve to work with quality tools. We are on a mission to create and curate notions and accessories that delight, inspire, and empower everyone with the desire to be a better knitter or crocheter.
We are dedicated to the growth of the fiber arts community through the development of new products, educational blog posts, inclusivity, and celebration of our talented industry members and makers.
We wholeheartedly believe that we are better together. Because of this, we are committed to doing our part for the planet and our fellow humans.
We purchase carbon removal credits on behalf of every order to help fund companies that are pioneering climate solutions.
Running a small business is a privilege and we pay it forward by gifting goats and sheep through Heifer International. These animals create food and economonic stability for families in need. Learn more about the positive impact that a goat or a sheep have on a family.