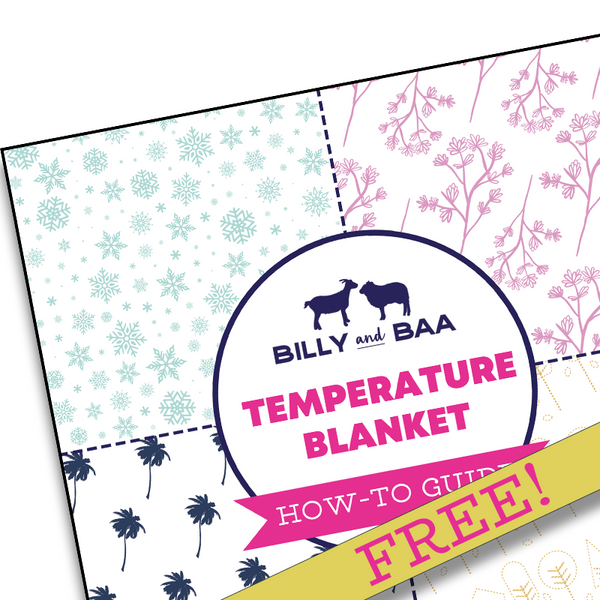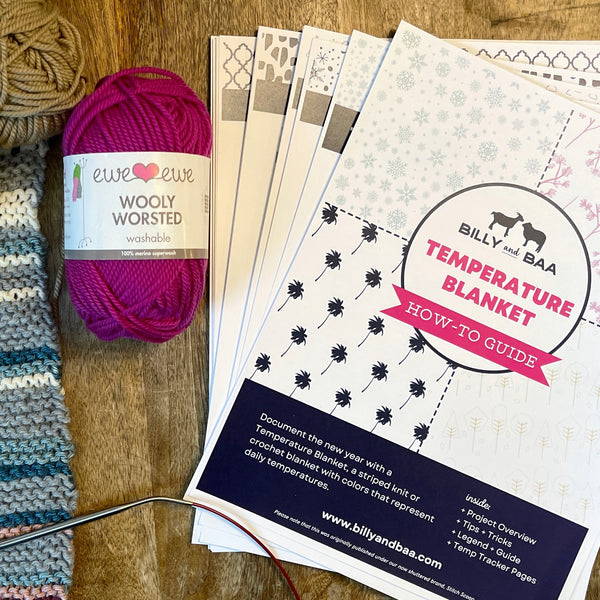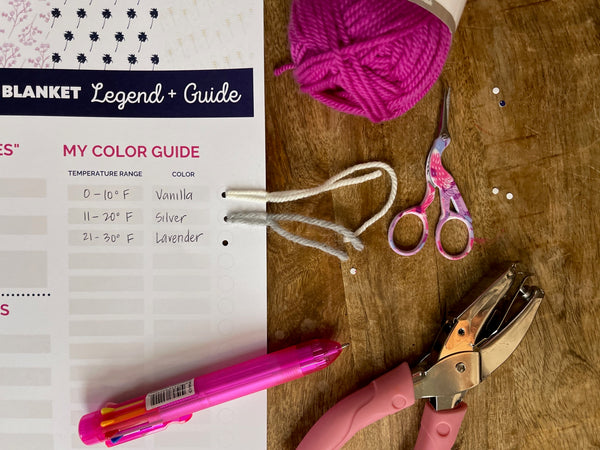 Temperature Blanket How To Guide
If you're considering casting on a temperature blanket this year, kick things off by downloading our Temperature Blanket How-To Guide. This 14-page guide offers tips to help organize your project, pattern suggestions, and monthly tracking guides so you can document daily temperatures. 
Learn more about How to Make a Temperature Blanket in this blog post.
Need some yarn? Our friends at Ewe Ewe Yarns created this Wooly Worsted Temperature Blanket Yarn Bundle that you have to check out. 
A link to download the .pdf will be available after checkout.