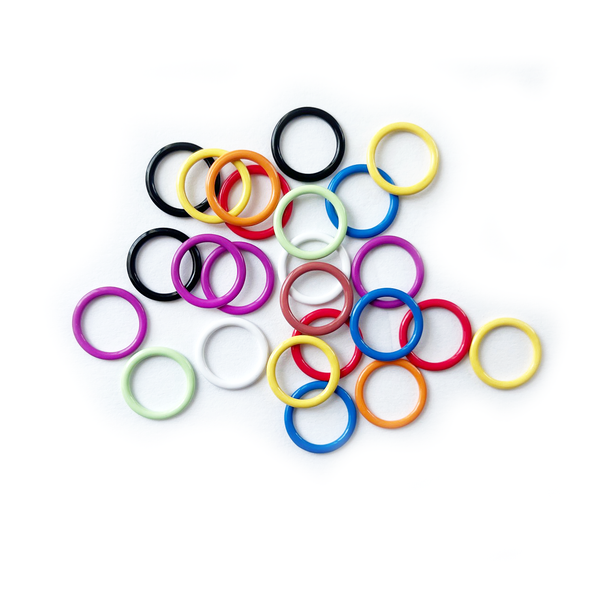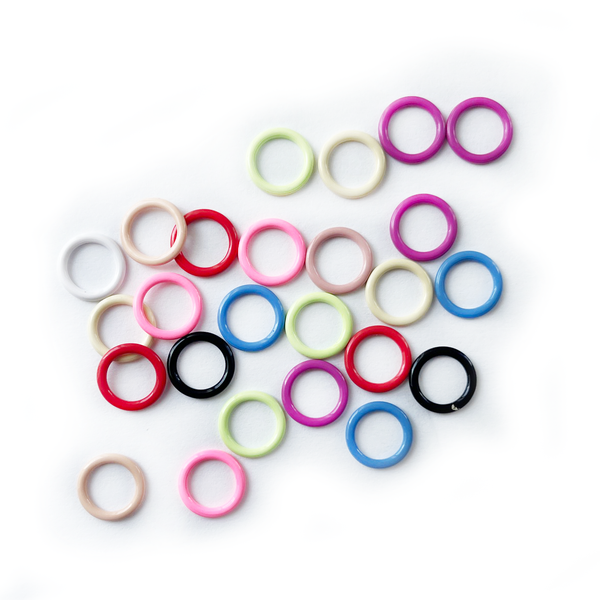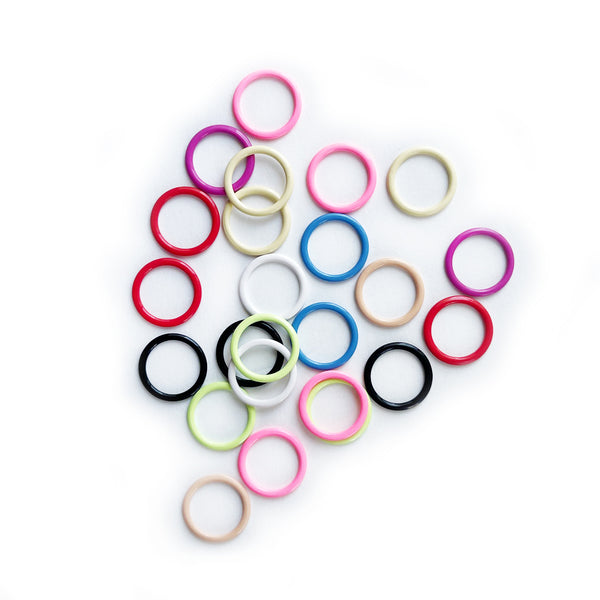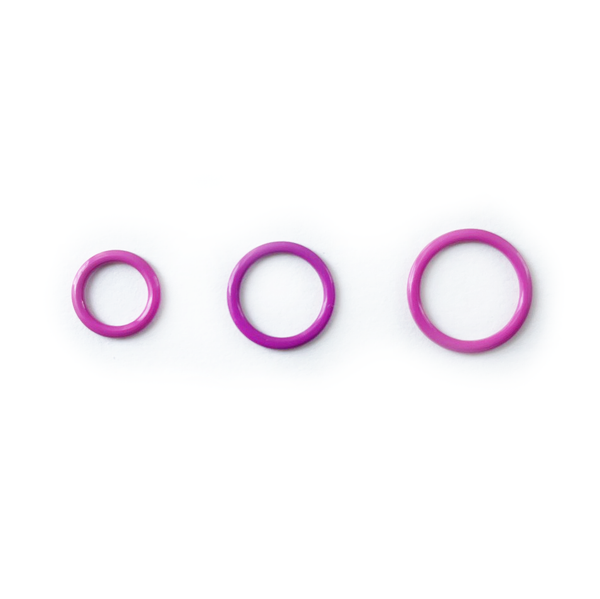 Rainbow Circle Stitch Markers
These Rainbow Circle Stitch Markers add a pop of color to your WIP, as well as help you keep your place. Use the different colors to mark different areas in your project or let them motivate you to keep your needles clicking as you race to the next color in the rainbow lineup. As an extra bonus, our Rainbow Stitch Markers are metal and will naturally stick to our Magnetic Keepers. 
Each package comes with 24 markers.
Available in Small (fits up to size US 10 needle), Medium (fits up to size US 13), Large (fits up to needle size US 15) .