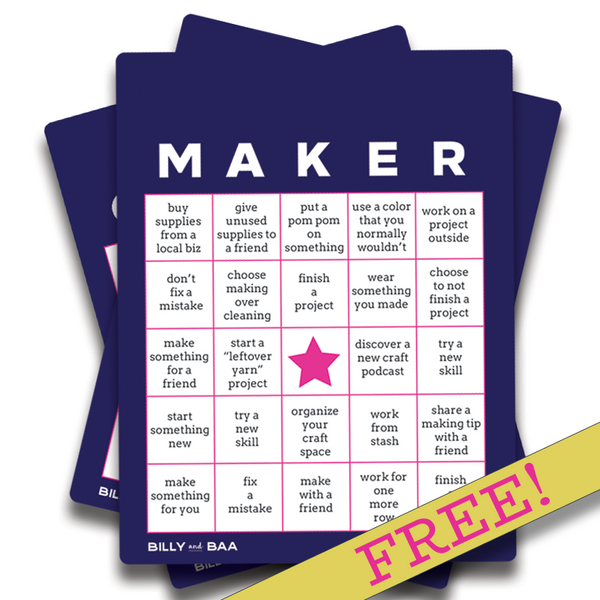 In a knitting rut? Approach your making in a new way with our Maker's Bingo Cards. Whether you choose to play by yourself or with a friend, the specific rules are up to you: work to cover all of the board's spaces or be the first to cover five spaces in a straight line.
This free, 2-page .pdf download includes three printable game boards, each with prompts to guide you through your making. The MAKER board will help you rediscover your love of making through broader themes and prompts, while the KNITS board will challenge you to work through knitting skills, both basic and advanced. Or, choose to use the blank GOALS board and fill it in with your personal making goals or projects you want to make.
However you choose to play, we want to hear you shout "MAKER," "KNITS," or "GOALS" when you've beat the game!
Please note that this listing is for a .pdf download only.