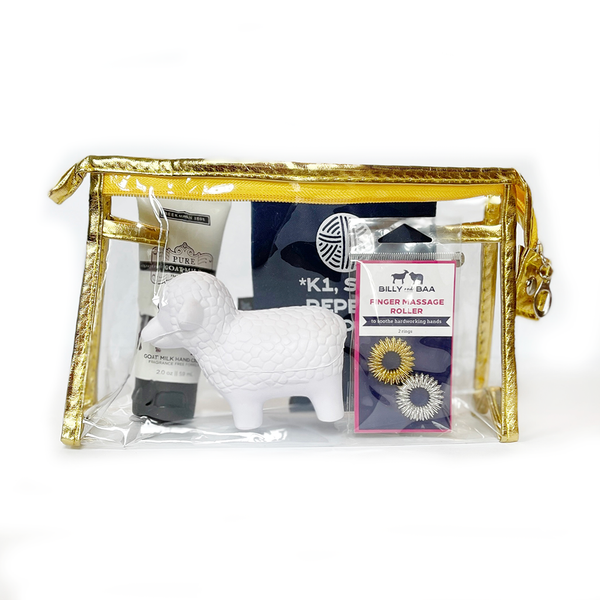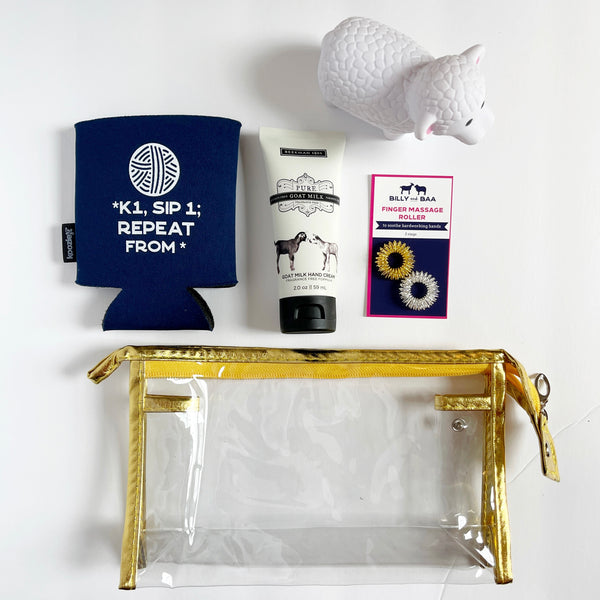 Treat your hands to a collection of accessories to make them feel their best. Keep them happy and healthy so you can keep on knitting and crochet.
Inside the clear zipper bag, you'll get:
Pure Goat Milk Lotion - 2 oz bottle by Beekman 1802 to take on the go so your hands can always stay moisturized.
Smooshy Sheep Stress Ball - When you're not knitting or crocheting, keep hands busy and strong by giving Smooshy Sheep a couple of squeezes.
Finger Massage Rollers - Relax your hands after making by rolling one of these rollers up and down each finger.
K1 Sip 1 Koozie - Keep hands dry and warm when you're sipping on a cold drink.