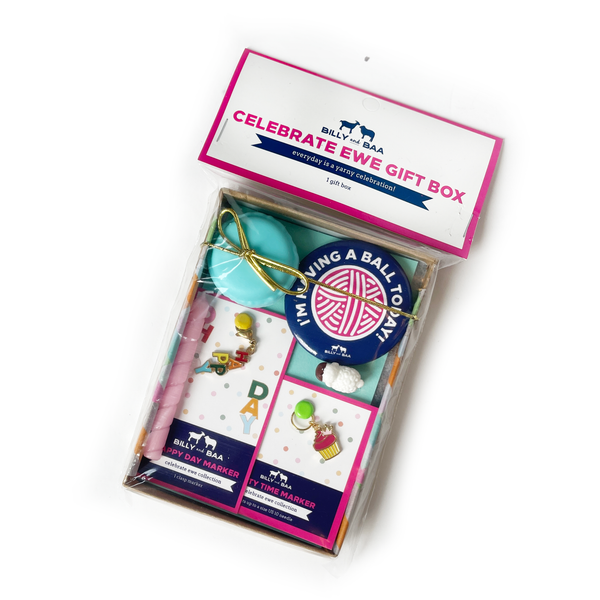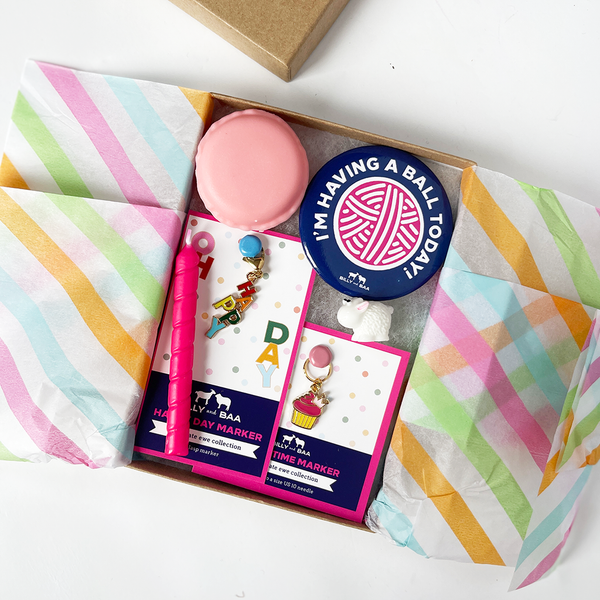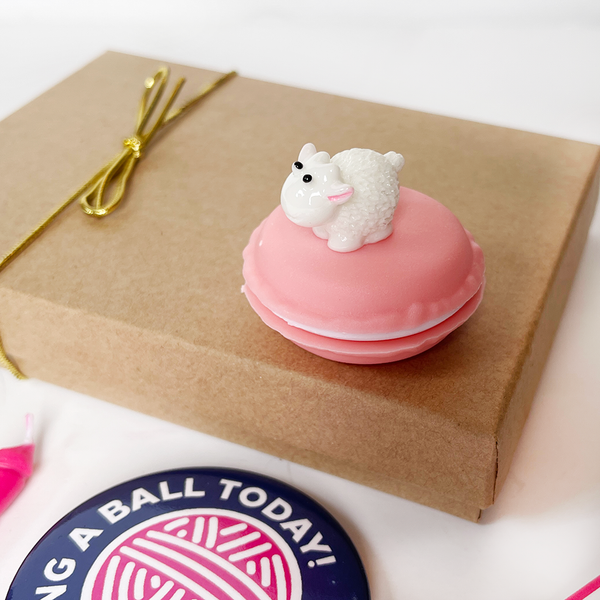 Celebrate a birthday, event, milestone, or nothing at all with our Celebrate Ewe Gift Box. Receive a gift box filled with tools and flair that will make your favorite maker's day. 
Inside the Gift Box find:
1x Oh Happy Day Stitch Marker
1x Party Time Stitch Marker
1x Have a Ball Button
1x Macaroon Stitch Marker Case
1x Mini Sheep Figurine
1x Candle
The box measures 5.25" X 3.75" and comes with tissue paper and a gold elastic tie so you can wrap it.