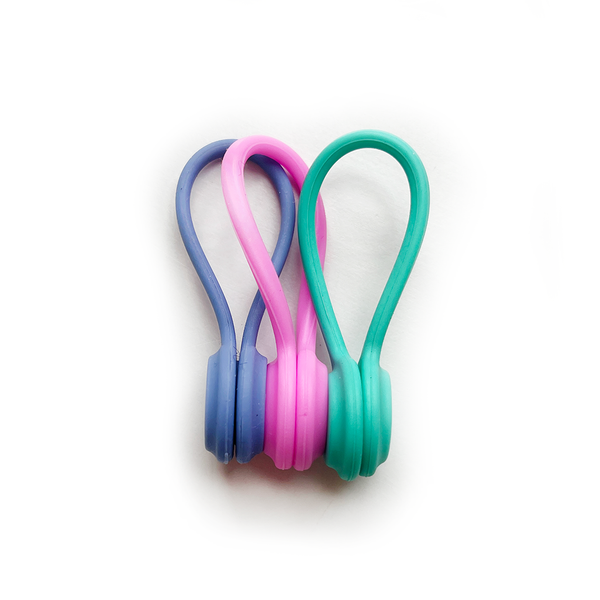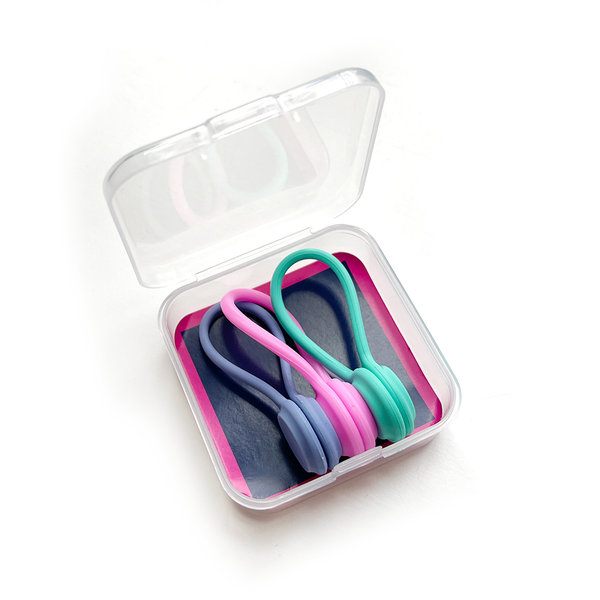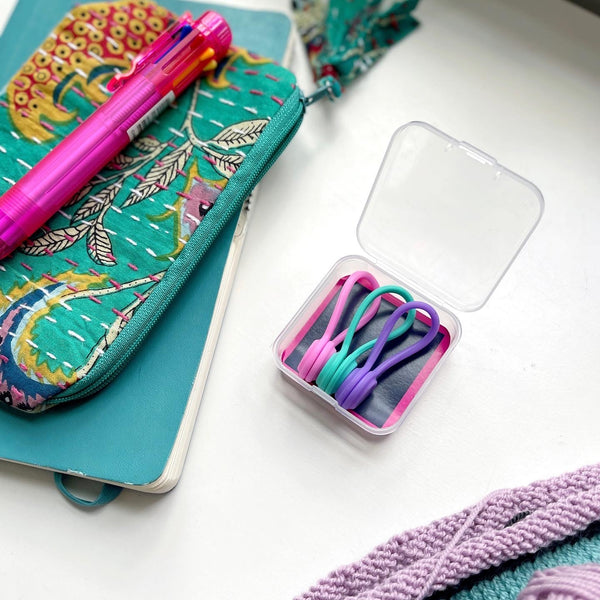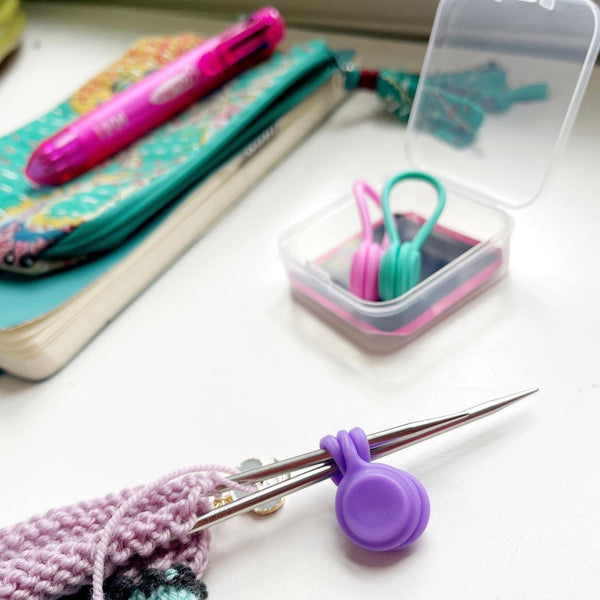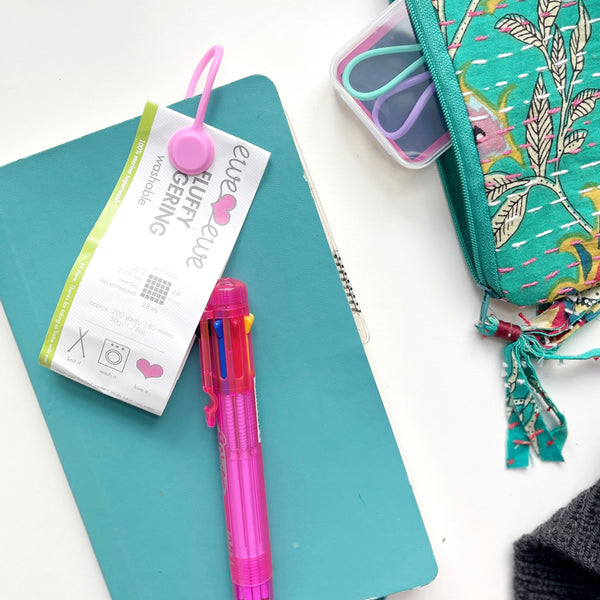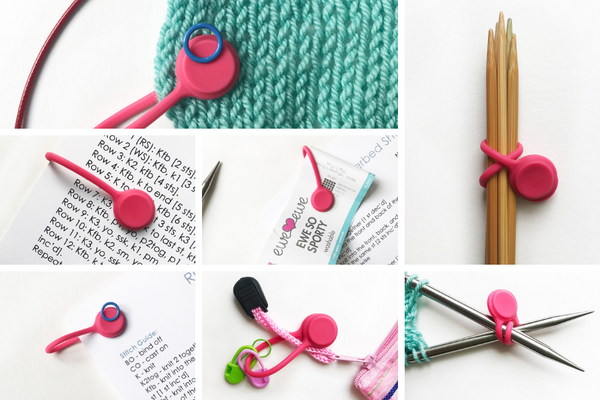 A cool and versatile tool to keep your stuff together no matter where you are knitting or crocheting. Our Magnetic Keepers feature two magnetic hands attached by a stretchy silicone arm. 
Use them to: 
Keep your place on your printed pattern
Hold your metal stitch markers 
Attach notes to your pattern
Keep your double point needles together
Keep your stitches from falling off your needles
Learn about all the different ways to use our Magnetic Keepers
Recieve 3 different colored Magnetic Keepers packaged in a plastic, reusable case.