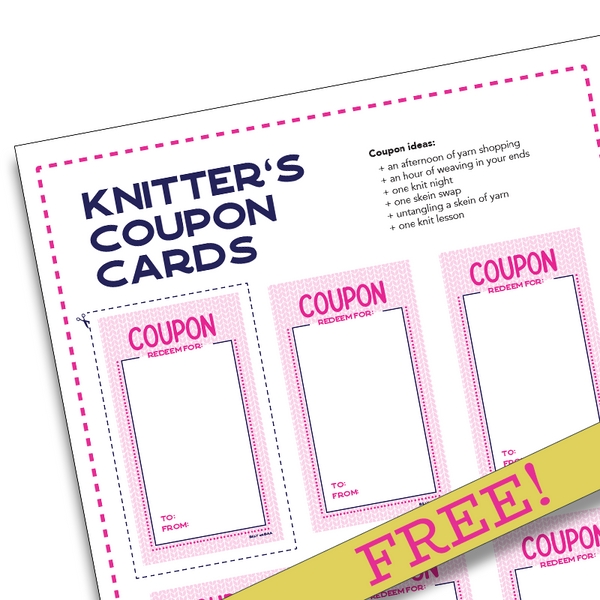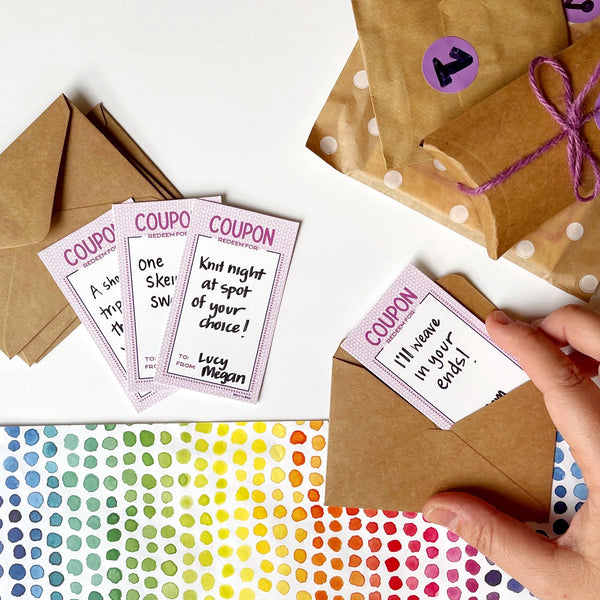 Give a most unique and personal gift with our Knitter's Coupon Cards. Print out the free .pdf, cut out the cards and then gift them to your favorite knitter. 

Some coupon card ideas: 
an afternoon of yarn shopping
an hour of weaving in your ends
one knit night
one skein swap
untangling a skein of yarn
one knit lesson

This listing is for a .pdf download only. The 8.5x11" document comes with 6 blank coupon cards.