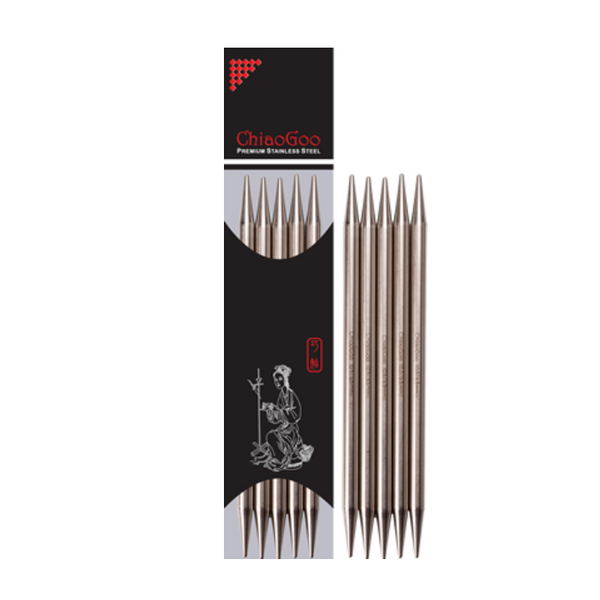 Stainless Steel Double Pointed Needles
Made of surgical stainless steel, our 6″ (15 cm) double points have precisely machined and perfectly tapered tips. They have a smooth, satin-sheen finish with the size permanently laser imprinted on each needle. While lightweight and durable these needles are also very strong and 100% recyclable!

Sizes US 1 (2.25 mm) through US 2 (2.75 mm) come with six needles per set, and sizes US 2.5 and up come with five needles.