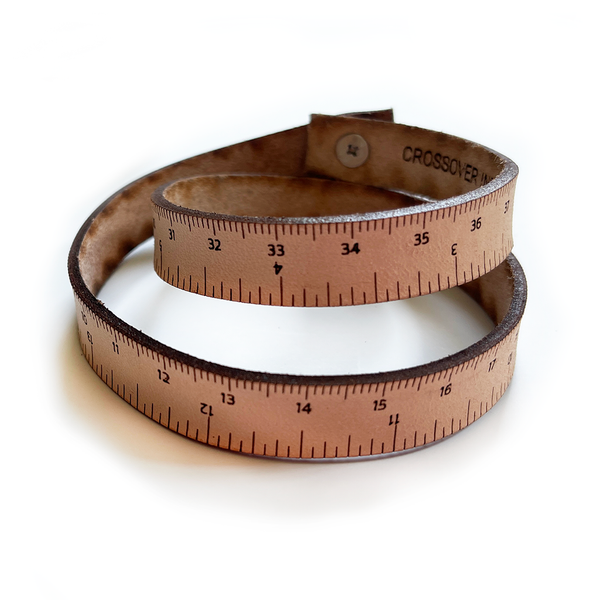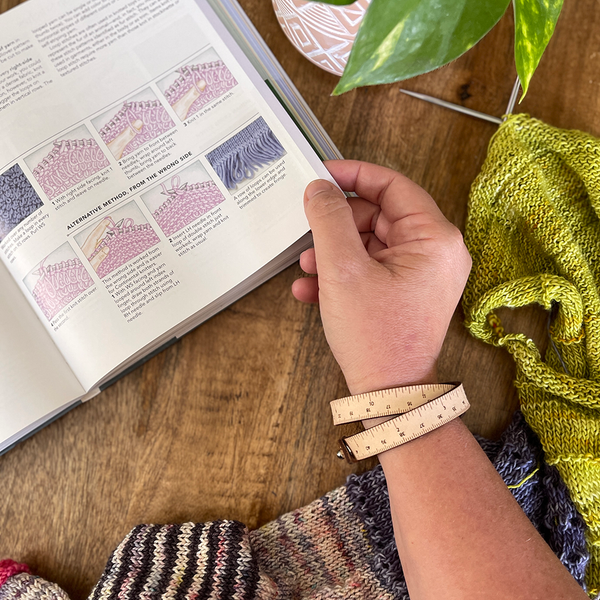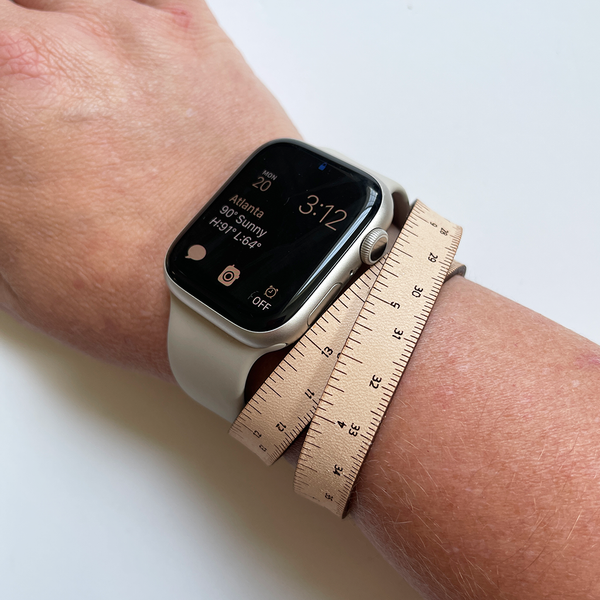 It's a bracelet! It's a ruler! No, it's a Wrist Ruler! 
This two-in-one product is the perfect accessory for the make on-the-go. Wear the Wrist Ruler wrapped around your wrist as a trendy wristband to be ready for all measuring emergencies and opportunities!
The natural leather band is intended to wrap around your wrist twice and is secured with a stud ball closure. When measuring your wrist, make sure to account for a 1/2" needed for the closure.