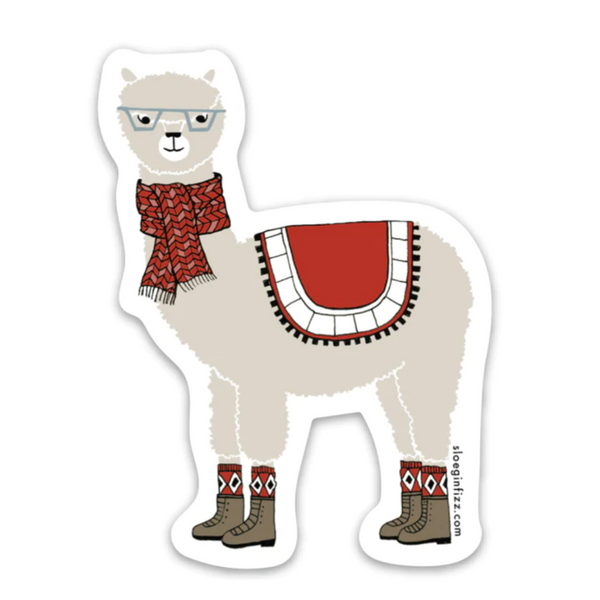 Arlo the Alpaca Vinyl Sticker
Arlo the Alpaca is ready to get cozy with you, all bundled up in a hand-knit scarf and draped with his favorite red blanket.
An illustrated vinyl sticker ready for your car, water bottle, notebook, or what have you … highly durable coating designed to withstand wind, rain, and sunlight. It can even go through the dishwasher!
Size: 2.46" x 3.25"