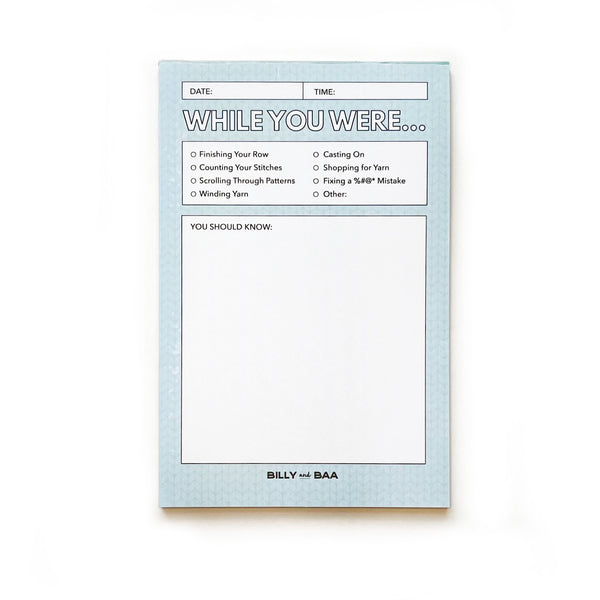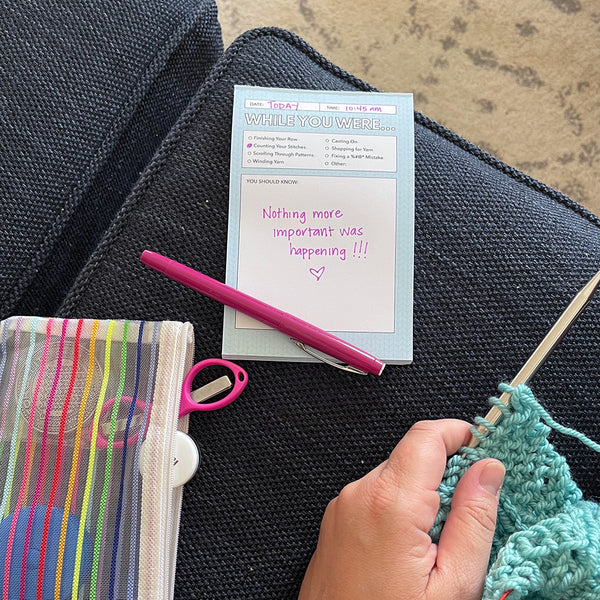 While You Were Making Notepad
Never miss a thing when you're in the zone counting your stitches or shopping for yarn! Our While You Were Making notepad subtly encourages those around you to leave you alone while you are doing more important things like scrolling through patterns or casting on a new project. An LOL-worthy notepad to keep on your kitchen counter, on the LYS table, or in your notions bag. 
4" x 6"notepad; 50 pages. Designed by Billy and Baa in Atlanta, GA; printed in the United States.