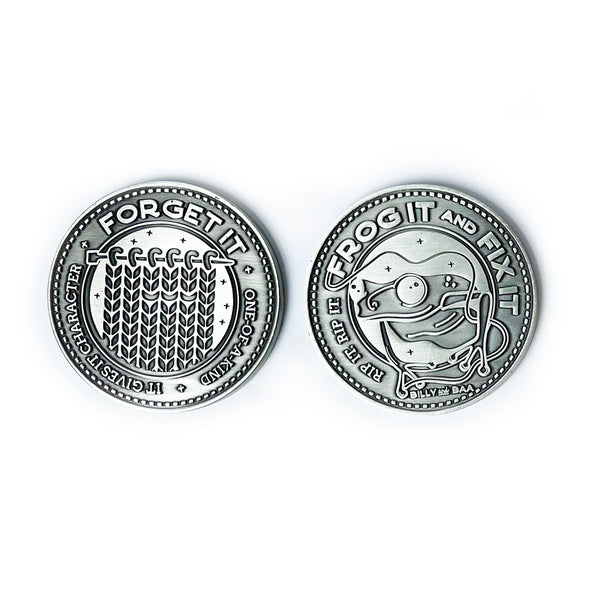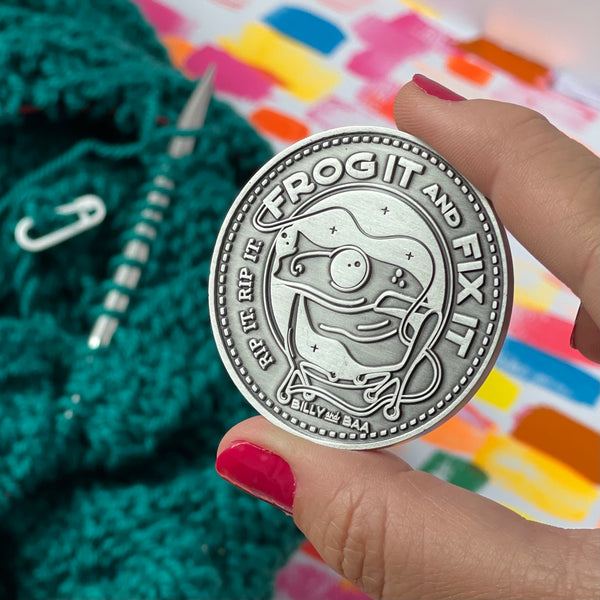 Never fret over a minor knitting mistake again! Instead, let our Fix It or Forget It Coin decide: will you frog your work and fix it, or will you forget it and keep on knitting? It's the perfect gift for your knitting bestie or to have on hand at your next knit night. 
This metal coin with antique silver plating measures 2" in diameter and features "frog it and fix it" on one side and "forget it" on the other with original graphics.
Designed by Billy and Baa in Atlanta, GA. Made in China.