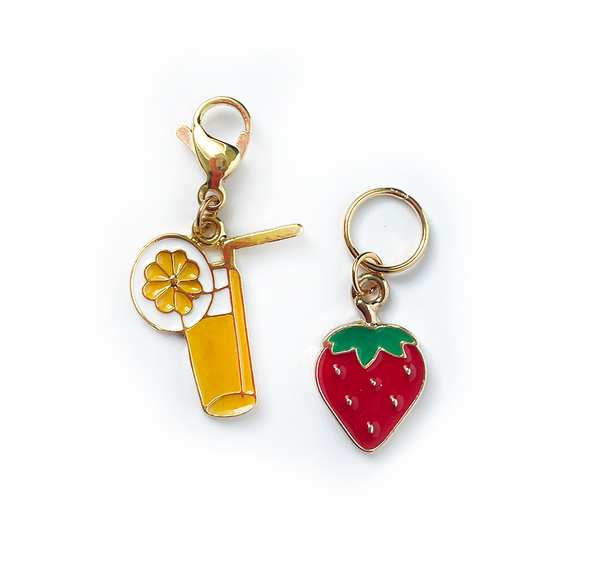 Strawberry Lemonade Marker Duo
Celebrate of Summer with one of our favorite hot weather mashups: strawberry lemonade. This stitch marker duo comes with one Strawberry Ring Marker and one Lemonade Progress Keeper so that you add a touch of sweetness to your WIP. 
This Stitch Marker Duo comes with one ring marker (fits up to size US 10 needle) and one locking marker.