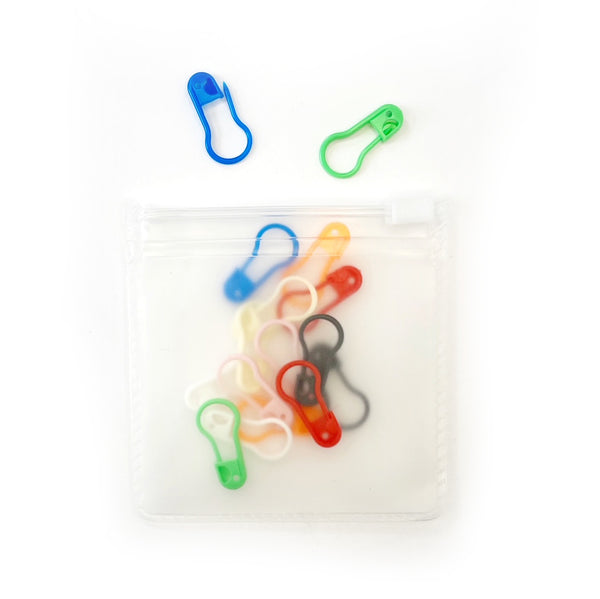 Rainbow Locking Marker Set
These colorful locking markers are made of lightweight plastic and work to mark your knit or crochet project. Use these markers to indicate sections, a special stitch, or to gauge how much you worked. 
Markers come packaged in a translucent zip top pouch and contain 20 locking markers in a variety of colors.