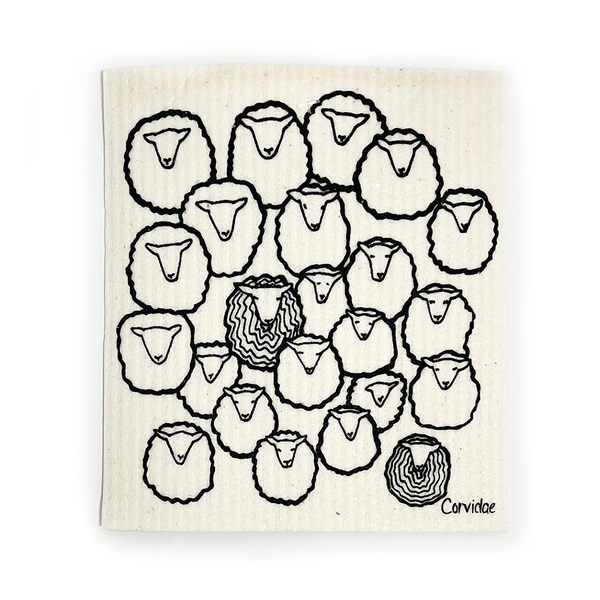 Sheep Herd Swedish Dishcloth
Add some fiber love to your kitchen with this compostable Sheep Herd Swedish dishcloth. These dishcloths are a planet-friendly alternative to using paper towels. Each reusable cloth absorbs 20x its weight and can be used to wash dishes or wipe up spills. Plus, it features sweet sheep so you can daydream about your next project. 
Each biodegradable cloth measures 7 x 7.75" and is made of a cellulose/cotton blend (80% cellulose / 20% cotton). Hand printed with water-based inks. Reuse up to 1 year. Compostable at the end of its life.